We provide learning programs and support services
to help adults in Sioux Lookout take their next steps in life.
The Sioux Lookout Learning Centre is a welcoming community space where adults can set goals, access training programs, and get support throughout their learning journey.
What you'll find at the centre: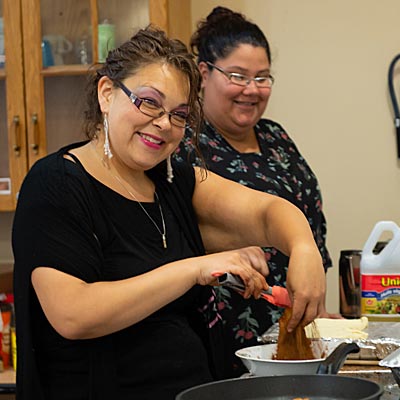 Friendly and understanding staff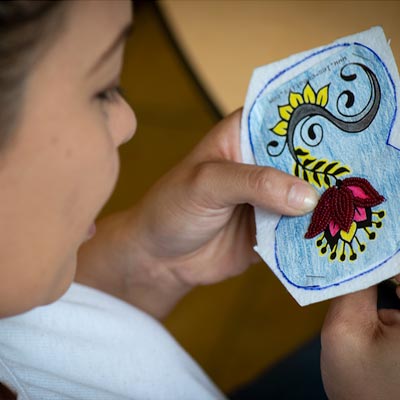 Self-discovery and goal-setting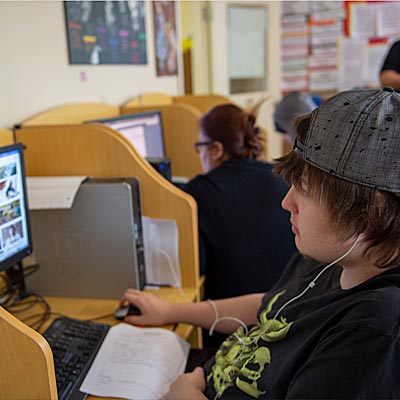 A comfortable, quiet space to learn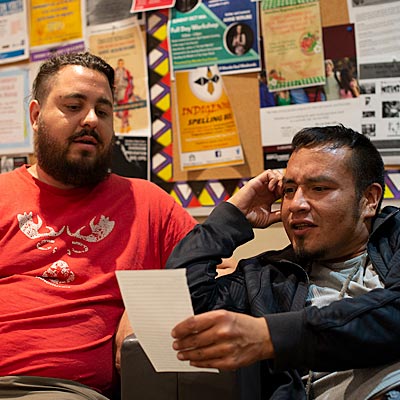 Learning programs for upgrading workplace skills and more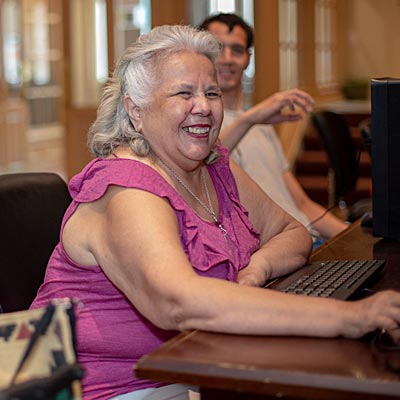 Access to computers, instructors, and learning materials

Drop in any time!
No appointment needed.
We are located at 41 King Street.
Our building is open from 9:00 AM to 5:00 PM
Monday to Friday (except holidays).
Programs and Services:
The programs at Sioux-Hudson Literacy Council are customized to meet your needs, schedule, and goals.
Whether you're just starting to explore options or you have a clear vision for your future, we can help you take the next step in your journey.
Yes, we provide workplace training!

Are you an employer in the Sioux Lookout area?
We can help your team learn the skills to be successful at work.
Our training programs are flexible, customized, and designed with Indigenous workers in mind.
Contact us at info@siouxhudsonliteracy.com for more information on workplace training options
Miigwech - Thank You
"Thank you for all the stuff I got here. It worked. It all helped me get a job. Dry for 6 months. Working for the band and firefighting. The resume and everything really helped."
– Program Participant
Miigwech - Thank You
"I've learned how to draw my own pictures on a computer, and then how to create them! The learning has been very exciting. And now I find myself thinking about design ideas throughout the week….DOI2T has been revitalizing in my life, it is a wonderful program."
Roger Cook, Program Participant
Miigwech - Thank You
"The ability for our clients to have such organized educational programming like this is something we can only provide through community partnerships, and we are ever thankful to the SHLC for what they do."
Meno Ya Win Health Centre, Sioux Lookout

This Employment Ontario program is funded in part by the Government of Canada and the Government of Ontario.